Each year we engage in reflection, review and resolution.
Following an idea from Denise Wakeman, I've created a Top Ten list of the most popular posts from my blog during 2012.
I've created it using List.ly so you can  can vote on your favorites, comment, share and embed the list on your own blog, if you wish.
Enjoy.
Then, if  you haven't already done so, join me on Facebook, Twitter, LinkedIn and Google+
Top Ten Blog Posts on Publishing in 2012
Popular blog posts on writing, marketing and publishing books.

How much do your want that goal of yours? Maybe it's to lose those unwanted pounds, or complete a degree, or travel to that one place in th[..]

Are you looking for a great gift for a writer, bookworm or booklover? Here are some fun, functional and unique gift ideas for [..]

Blog post at Color Your Life Published : Recently I had the pleasure of being a beta reader for APE: Author, Publisher, Entrepreneur-How to Publish a Book by Guy Kawasaki and Shawn [..]

Writers, It's time to laugh at ourselves.

There is much advice about selecting topics for your book. Some advise consulting which keywords are being searched or the best sellers on[..]

Today we celebrate Black Poetry Day in honor of Jupiter Hammon, who is believed to be the first African American to publ[..]
When I'm working with aspiring authors I often draw upon my own experience and that of others to make a point or stress a concept. For those[..]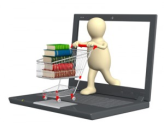 Your book is published.You are stroking that beautiful cover and admiring your clever title.Or maybe you've written a compelli[..]

A recent ad from a local store featured a party cooler for sale. Although the cooler was pictured filled with ice and canned soda, printed i[..]